Bracelets for girls: A style staple to wear everyday
Image source: Pexels.com
Jewellery pieces like bracelets, rings and earrings can be easily make or break your daily outfit. While statement earrings and hand cuffs add the extra oomph you need for festive and formal occasions, simple and minimalistic pieces are meant to be worn everyday and all-day. Bracelets for girls have been a favorite jewellery item from time immemorial- revered for its feminine appeal as well as sentimental value. Find our favorites for the best bracelets for women you can buy online. Wear them on their own for a laid-back feel, or layer them with your old favorites.
Gold and diamond infinity bracelet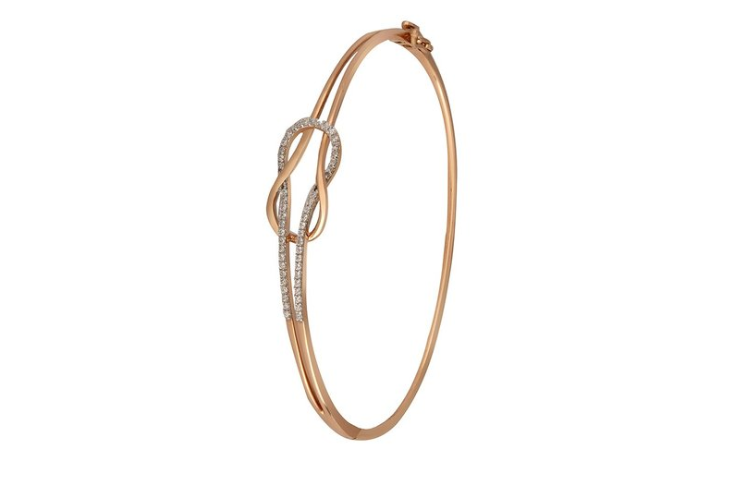 Gold and diamond infinity bracelet
Crafted from 18 kt pure gold, this infinity bangle-like bracelet is an illustration of elegance. Whether you choose to wear a business suit or traditional saree, this bracelet would look glorious accompanying the outfit. With a linear design and added stones, this bracelet can also be a perfect gift for your wife or your girlfriend.
Juana Leaf Linked Bracelet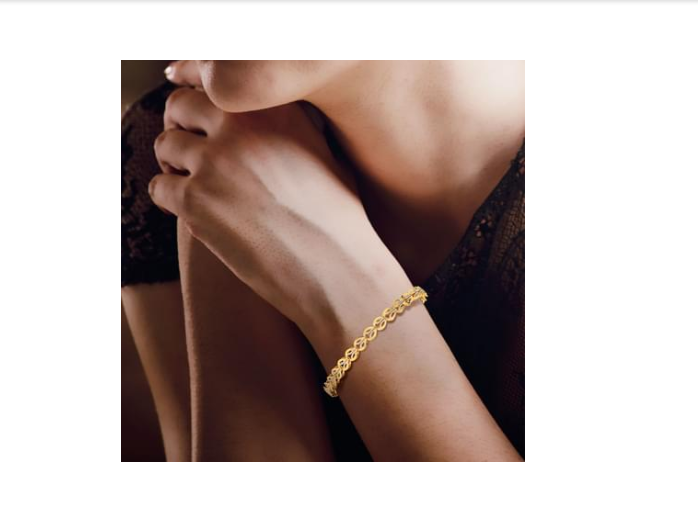 Image source:www.caratlane.com
The classic tennis bracelet trend is making a comeback in a major way, offering a comparatively more sparkle than it's minimal counterparts. This leaf bracelet is perfect for evening wear and the gold finish will beautifully compliment your ethnic jewellery collection. Pair this beautiful bracelet with your Chiffon and Georgette sarees for an impeccable style statement.
Do the twist pavé bangle by Kate Spade New York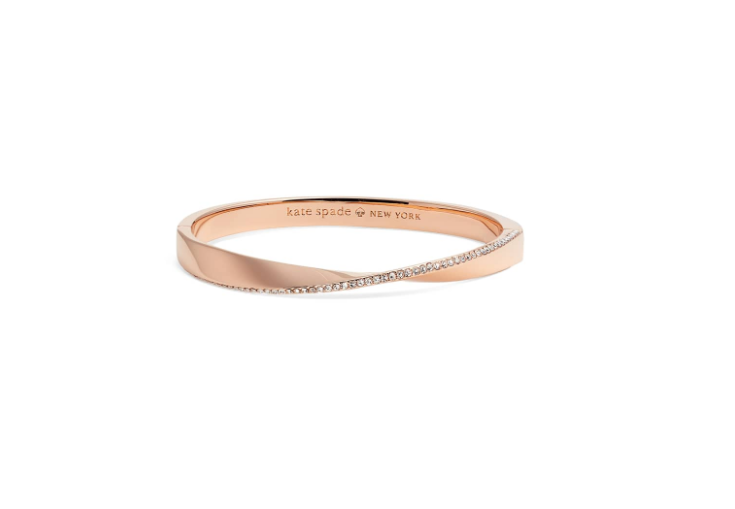 Image source:shop.nordstrom.com
A thin bangle bracelet with a structural edge design detail that is enlaced with sparkling stones will perfectly match your day as well as evening wear. This bracelet is available in 3 metallic finishes-gold, silver and rose gold and looks striking in each of them. The ¼ inch thickness of this bracelet is perfect for layering it on with your watch or other jewellery items.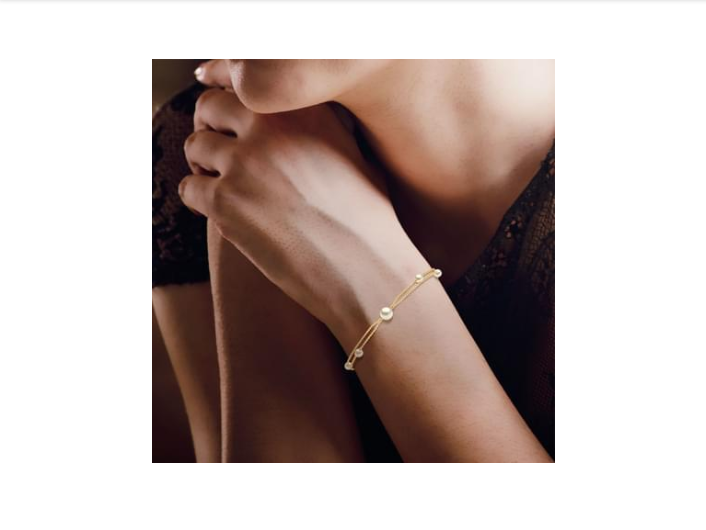 Image source:www.caratlane.com
Wearing pearls will fill you with nostalgia for the simpler times. Pearls necklaces have been a must-have jewellery item for centuries and this bracelet with the gold chain is it's contemporary version that you can flaunt everyday.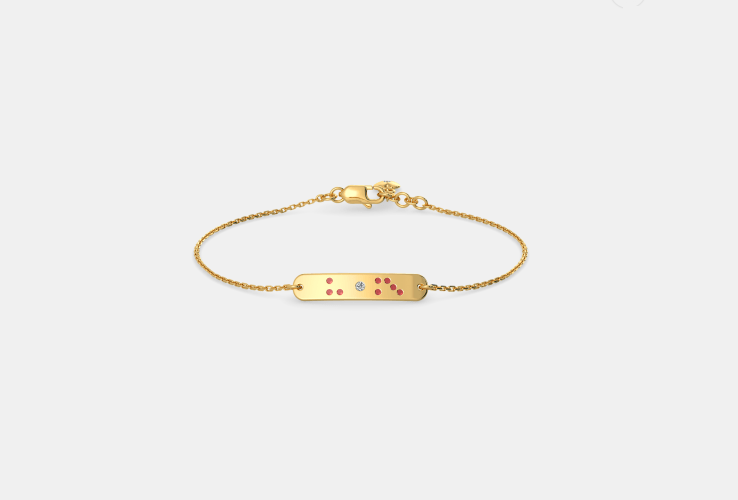 Image source: www.bluestone.com
A barely-there jewellery piece, this 18kt gold bracelet is for women who want to incorporate basic jewellery pieces in their daily ensemble. With its simple design, you can both dress up and dress down this bracelet-making it perfect for wearing to a party, a meeting or any other casual or formal gathering.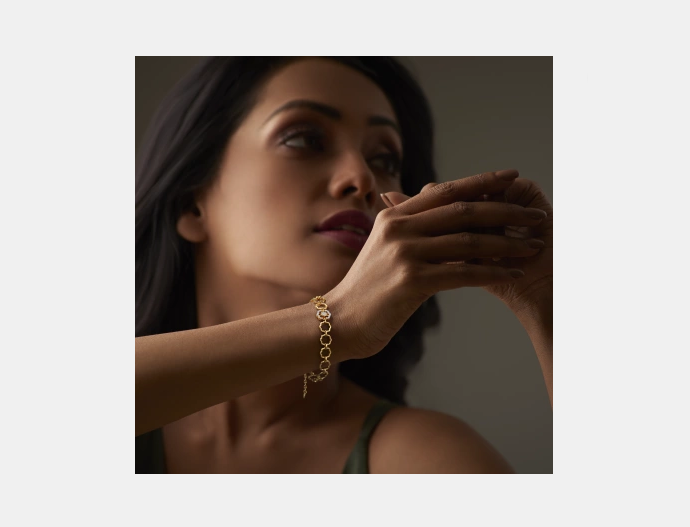 Image source: www.bluestone.com
Crafted in 18kt gold, this gold bracelet has tiny floret motifs as its primary design. A set of 27 stones are set on the central motif, adding the much needed sparkle to the bracelet. The geometric cut-out shape of this bracelet is unique and will flawlessly pair with all your outfits.
The Floral Ambrosia Bracelet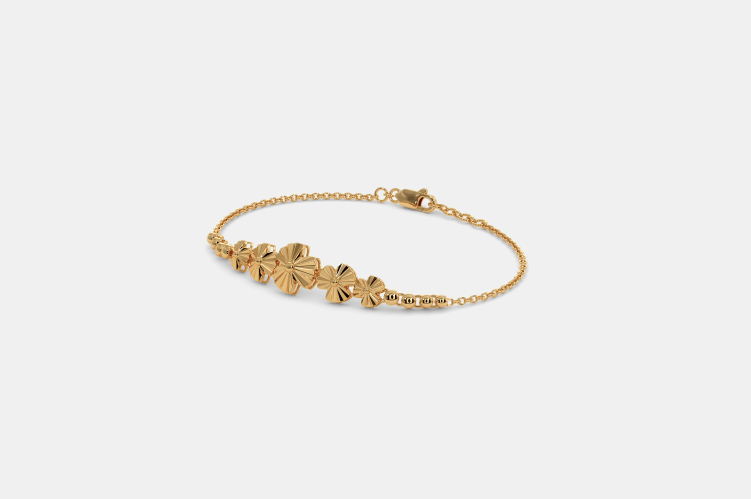 Image source: www.bluestone.com
Another design that is simple yet striking, this bracelet comes in 22kt gold. For a classic look, pair this bracelet with gold hoop earrings and make this combination your signature style. This chic and elegant bracelet is also perfect for gifting.
Diamond Stars Bracelet – Rose Gold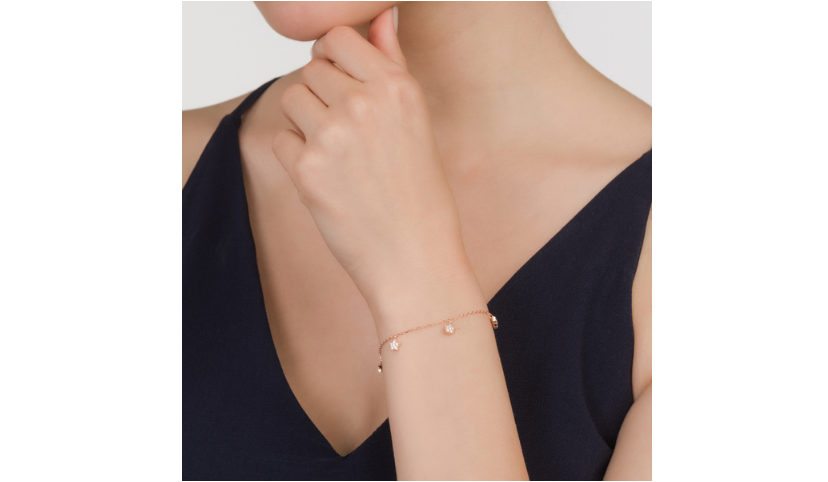 Image source:www.miscaro.com
This ultra-thin rose gold bracelet with a diamond weight of 0.225 carat and a gold weight of 2.7 gram is definitely a choice for women who want wear a tiny bit of sparkle everyday. The diamond stars perched at an equal distance from each other like charms look very feminine and will make you feel dressed up even with the most laid-back attires.
["source=timesofindia.indiatimes."]